September 11, 2021 0 Comments Health & Fitness
5 Tips for Choosing the Right Personal Injury Lawyer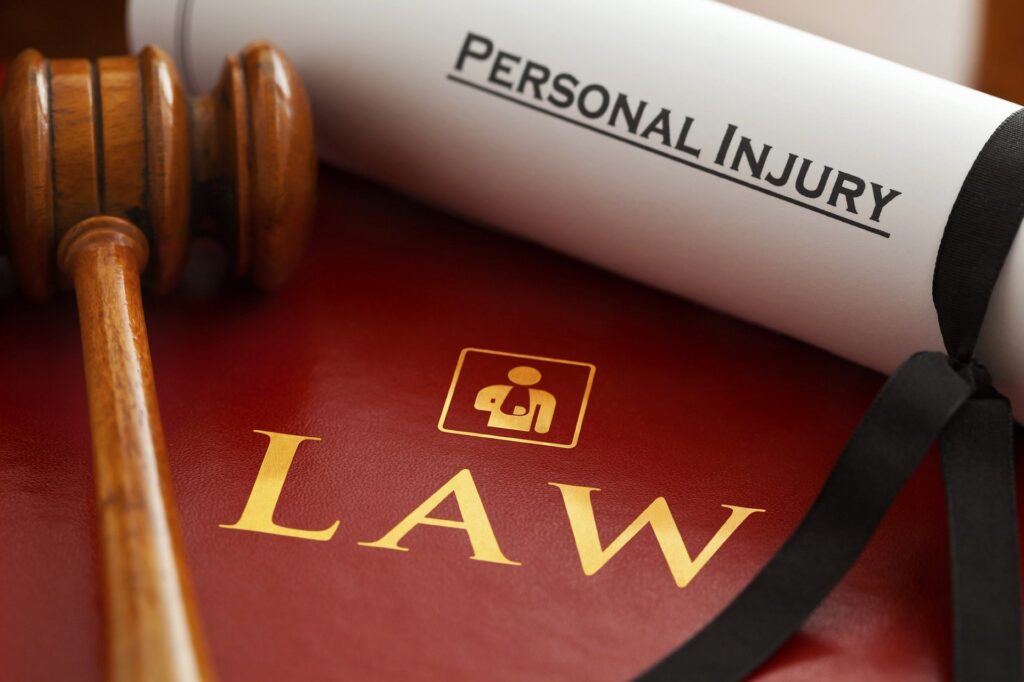 As much as accidents with severe injuries are a way of life, no one is prepared to be faced by one. Facing severe injuries due to someone's negligence can be very frustrating, and you may rightfully seek a fair settlement for the injuries and the damages caused.
With this in mind, you would want to retain a team of personal injury lawyers to assist you in your lawsuit since you would need to sue the parties involved to receive compensation.
Hiring the right legal representative is essential, as they can help your injury lawsuit succeed. Your case's outcome and the success of your lawsuit will be determined by selecting a suitable person. 
Steps to Consider When Looking for a Qualified Attorney 
1. Assess Their Previous Experience
Hiring an experienced lawyer who has handled similar cases and managed to get his clients compensated is paramount. They will be well acquainted with the court system, know how to negotiate with the insurance companies, and be able to prove the injuries and damages you suffered were caused by the other party's negligence.
To determine this, make sure to ask the attorney a number of questions:
How long has the law firm dealt with this type of case?

How well is the lawyer acquainted with going to trial?

Does the law firm and lawyer have any references? If yes, can you see them?
With questions like these you will be able to shortlist potential lawyers you want to hire.
2. What Is Their Specialty?
It is important to note that there are different types of personal injury lawyers: those that specialize in car accidents, medical malpractice, premises liability, and more. You want to pick a lawyer best acquainted with your type of case, as they may have dealt with similar cases, and they will know how to handle yours. They will also try to avoid any mistakes they have learned from the previous cases.
3. How Engaging Are They?
Believe your gut instincts. Consider hiring this individual if you feel they seem straightforward, trustworthy, and show empathy. How they communicate with you is important. Do they listen to you, or do they keep interrupting? Are they respectful or dismissive? Are they friendly?
4. Recognize Their Method of Payment
When recruiting a lawyer, you would want to be familiarized with their payment methods so as not to be caught off guard later on. 
Is there a cost on the first consultation?

Is a contingency basis form of payment used? This means the lawyer is only paid once the case has come to an end and you successfully recover compensation.

Is it possible to get a cash advance to cover your

medical expenses

before the conclusion of your case?
5. What Additional Resources Do They Offer?
It's important to note that some law firms offer extensive help regarding your injuries, as they will connect you with the best medical hospitals and professional doctors. This will help ease your stress and give you a pleasant experience.
Do they offer access to a network of medical professionals who will help deal with your injuries?

May they assist you in locating physicians who can operate on a lien basis, allowing your medical costs to be deducted from your settlement or verdict?

Is it possible for them to help you with other aspects of your case, such as property loss valuation and liens agreements?
Why Hire the Best Personal Injury Lawyer
Personal injury cases can be very complex and very tricky to ensure you get compensated and on time. The tips mentioned above will help you in choosing the best personal injury lawyer who will help you through your case for the best outcomes.
---