December 14, 2020 0 Comments Africa, Asia, Auto, Caribbean, Central America, Europe
Choosing the Right RV: 6 Things You Need to Know Before You Sign the Papers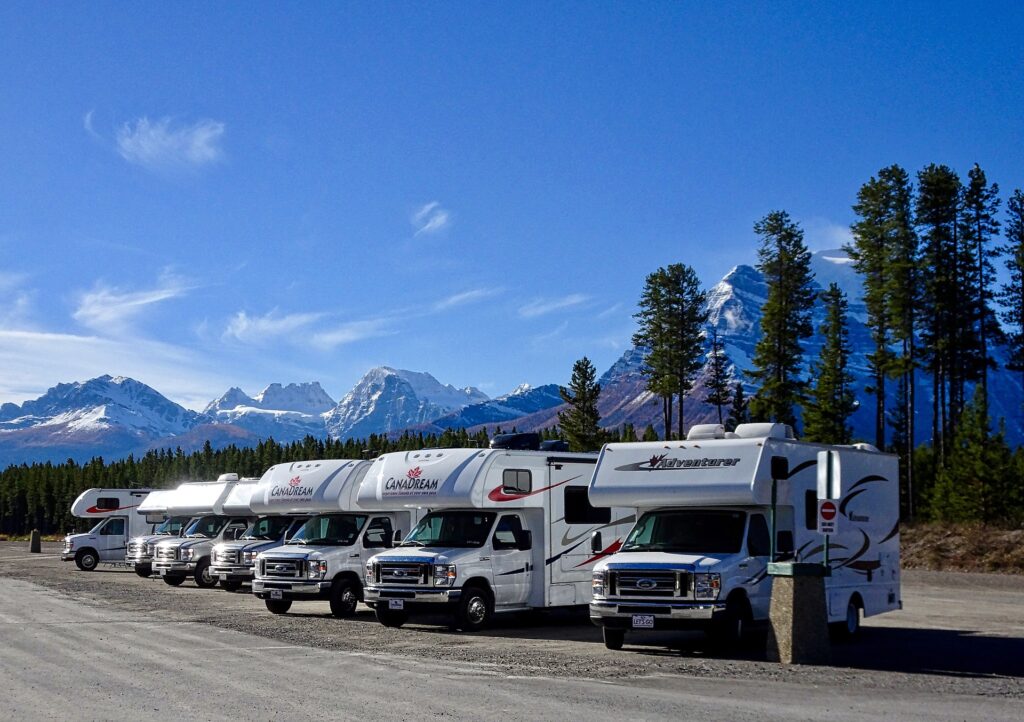 Are you considering purchasing a new RV but aren't sure where to start first? It's important to know how to choose an RV because the expense can be as much as a new house. If you go about it the right way, you'll have a vehicle that's comfortable and safe for years to come.
However, if you make a purchase based on impulse instead of research, you may find yourself saddled with a vehicle that needs constant expensive repairs. You may have difficulty driving it or are caught off-guard by the cost of gas.
We're here to make the process as simple and stress-free as possible. Keep reading for six things you need to know when it comes to choosing an RV before you sign the papers!
1. Do Your Research
It's important to remember that when it comes to purchasing an RV, you should take your time. An RV can be just as expensive as purchasing a new home, so you need to do the same level of research.
Instead of purchasing on impulse and ending up with an expensive piece of machinery that's in need of constant repairs, taking a few months to a year of research before making a purchase. This will give you peace of mind and potentially save you money.
Here are a few resources you can use when you first begin researching an RV:
Tap into the RV community
Read RV magazines or blogs
Consider your lifestyle
Attend RVs shows
You also have the option of renting an RV before making a purchase.
2. Consider the Drive
If you've never driven an RV before, it takes considerably more skill than a normal car. You'll need to adjust to the extra size and learn how to back up as well as maneuver around corners. Before you purchase an RV, make sure you're able to try it out beforehand.
This could mean renting out the same make and model. If you're purchasing a new RV from a dealership, they may allow you to give it a drive around the neighborhood before you make a final decision.
3. Consider Your Comfort
When it comes to how to choose an RV trailer, you'll first want to ask yourself whether you want to tow or drive it. Next, you'll want to choose the size. Larger RV's with spacious layouts are perfect for families.
You may also want a larger RV even if you're traveling alone or with one other person. If you find yourself on the road more often, a larger size will drastically increase your comfort.
Class A
These are the most common RVs and also the largest. They range from 21 to 45 feet and can weigh as much as 20,000 lbs. They can often comfortably fit multiple people and can even come with comforts like full beds and washer and dryers.
However, the size means they're less maneuverable and harder to drive for beginners. It also means more expensive repairs and high gas costs.
Class B
These smaller RVs can also be referred to as "camper vans" because they resemble vans from the outside. Although they're smaller and not as spacious, travelers can enjoy more maneuverability and less expensive maintenance costs.
Class C
These RVs are a blend between Class A and Class B RVs. They're mid-sized and more maneuverable, but they also boast more space than a typical camper van.
4. Floor Plans
The floor plan of an RV matters almost as much as its size. For instance, even if you choose a smaller Class B RV, it may still be comfortable for you and a friend or loved one if the layout makes sense. When it comes to choosing the best floor plan, make a list of some "must-have" items, and stick with it.
Here are a few examples:
Washer and dryer
Beds for each person
Separate sleeping quarters
It's important that you walk through each floor plan in order to get a feel for them before you make a final decision. For instance, a floor plan that may appear too small and cramped on paper may actually be better than you expected in-person.
5. Camping Style
The size of your RV should also match your camping style. For instance, if you know the majority of the time you'd like to camp in state and national parks, then you may want to opt for a smaller RV. California gives maximum trailer and RV lengths for each of their state parks as well as many other states.
If you still want to travel around the city without worrying about towing a car behind you, a smaller Class B RV may be more practical. You'll be able to park it in regular parking spots across the city.
6. Budget
Last but not least, you need to consider your budget. If you find that purchasing a new Class A RV is too expensive for your budget, consider purchasing a used RV from Leisureland RV instead. If you buy an RV that's used, you don't have to worry as much about its depreciation in value.
When you purchase a new RV, you can expect it to depreciate in value as much as 21% as soon as you drive it off the dealership's lot.
How to Choose an RV: Consider Your Lifestyle
When it comes to how to choose an RV the right way, you need to consider your lifestyle and your camping plans. For instance, if you have a large family that you know you'll be traveling with frequently, a larger Class A RV may be a great choice for you.
If you're just traveling with a significant other, don't discount the comfort of a smaller RV either. With the right layout, even a Class B or C RV may be perfect depending on your expectations and camping plans.
Ready for more traveling tips? Keep reading our blog for more informative articles!
---