November 21, 2020 0 Comments Entertainment
How Other Cultures Celebrate and Make Thanksgiving Their Own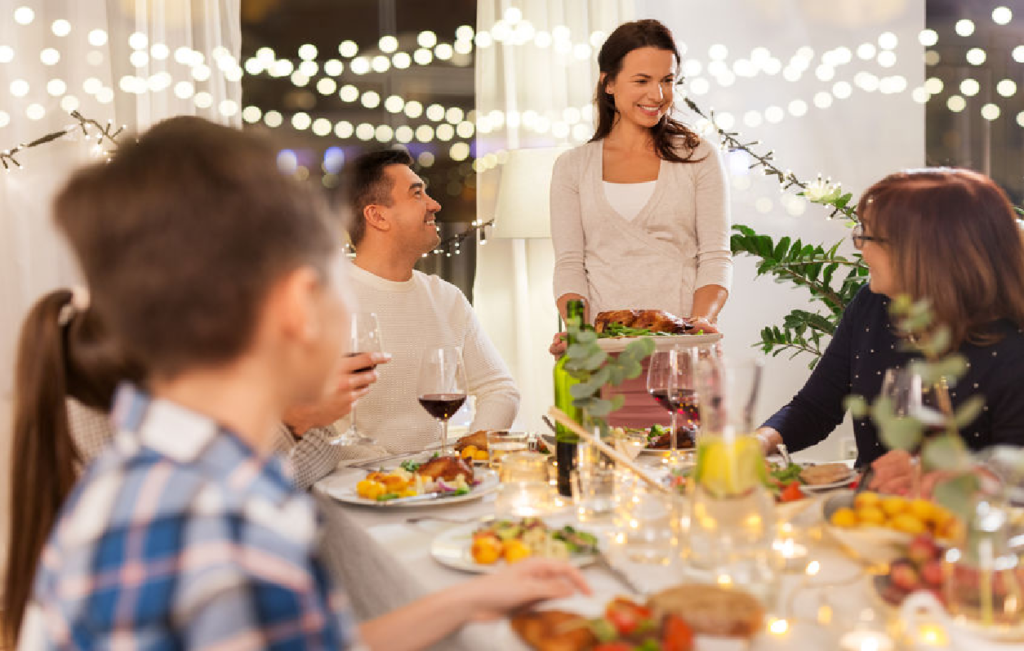 The idea of gathering with loved ones to give thanks for blessings doesn't vary much in countries around the world that celebrate Thanksgiving. However, the time of year to hold the celebration and the customs that go along with can be considerably different.
For some immigrants to the United States, celebrating Thanksgiving means combining the traditions of their new and old countries in unique ways. Below are how countries around the world celebrate what Americans know as Thanksgiving on the fourth Thursday of November.
Canada
Some Canadians  refer to Thanksgiving by its French name of Le Jour de l'Action de Grace. Canadians celebrate their version of Thanksgiving on the second Monday of October.
They gather with loved ones to give thanks while enjoying many of the same foods that Americans do on their Thanksgiving. Common Le Jour de l'Action de Grace favorites include turkey, stuffing, sweet potatoes, and corn.
China
Eager to fit into their new country, early immigrants from China adopted American customs over the Thanksgiving holiday in the 1870s. Unfortunately, they found the food bland and unpalatable compared to what they ate back home in China. Eventually, some Chinese Americans began combining foods and traditions from both cultures to make Thanksgiving uniquely their own.
For example, people hosting Thanksgiving dinner glazed the turkey with Teriyaki sauce and stuffed the meat with rice. Examples of alternative side dishes include dumplings, sweet potato tempura, fish cake soup, and stir fried green beans.
Germany
Germans refer to their Thanksgiving feast as Erntedankfest, which translates in English to Harvest Thanksgiving Festival. This religious holiday falls in September or October and is especially popular in rural areas. Erntedankfest typically includes a parade, church service, county fair, and plenty of music. Not every German family celebrates the holiday because it is more religious in nature.
Another big difference between Thanksgiving in Germany compared to Western countries like Canada and the United States is that it doesn't center around food. Rather than a host a family feast, religious Germans focus on a public celebration of the holiday.
Japan
Officially known as Labor Thanksgiving Day, the Japanese have celebrated this holiday in November for centuries. The Japanese pronunciation for Labor Thanksgiving Day is keen ro kan sha no hee written out in the traditional Japanese alphabet. Japanese Thanksgiving celebrates the hard work of the country's citizens along with the rewards of hard work.
In the province of Negano, people come together on Labor Thanksgiving Day to watch fireworks and eat together. Besides celebrating work, the Japanese also celebrate peace, the environment, and human rights on their version of the Thanksgiving holiday.
South Korea
The name of the holiday to give thanks in South Korea is Chuseok, which takes place as a harvest festival held in September. On this day, family members come together to honor loved ones who passed before them during the morning.
After clearing weeds from the graves of their ancestors, South Korean hosts serve traditional dishes like jeon and song pyun. Jeon is a pancake stuffed with vegetables and seafood while song pyun is a steamed rice cake.
Thanksgiving might differ in name, when people celebrate it, and the customs they follow depending on the country, but the spirit of the holiday remains universal.
---